Here our cars...customer cars...and some of the custom cars we have had the pleasure to work with .
To start out with, the man who began this operation that is called Detroit Tuned, Chad's car. Better known as Agokart to those in the know. This car has taken on several different feels, but has always looked kind of the same with the painted arches. This car has been the test bed for many of our parts in the Detroit Tuned catalog. Take a look at some of the different faces!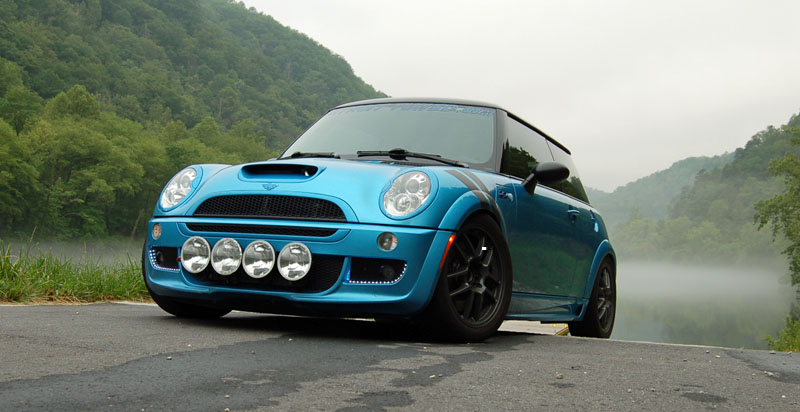 Chad him self.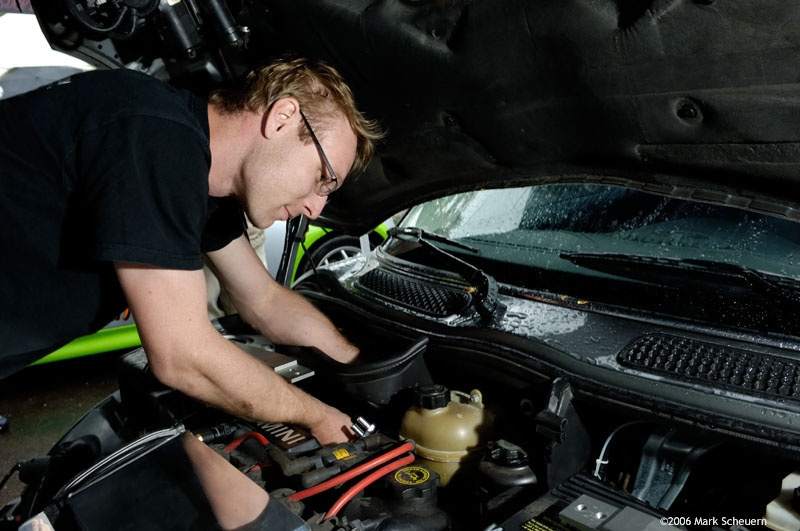 These photos where taken by CJ Benninger. He is for hire!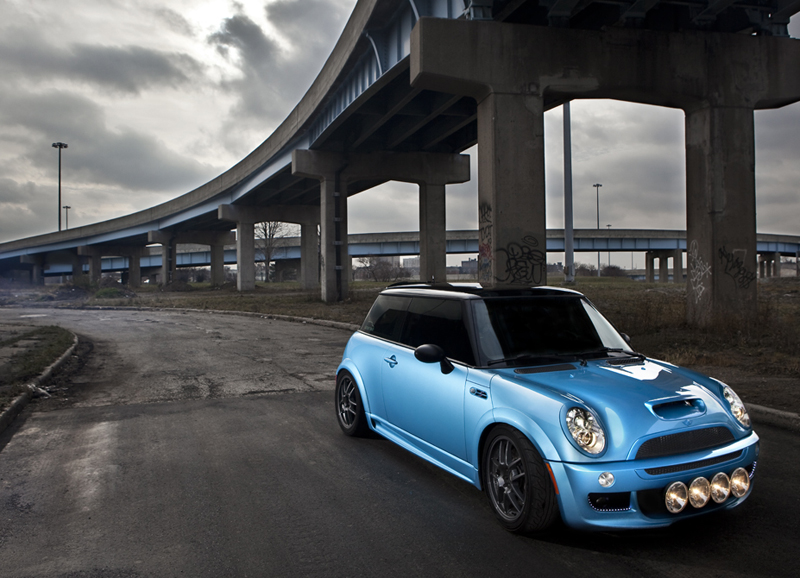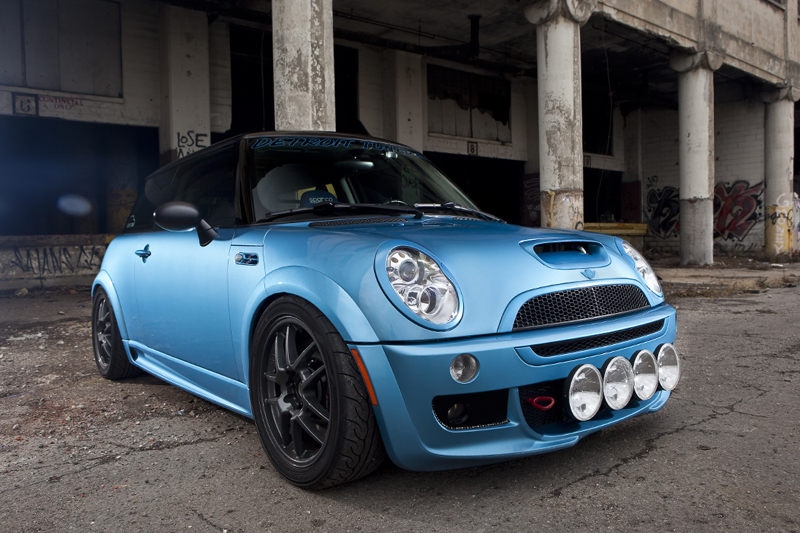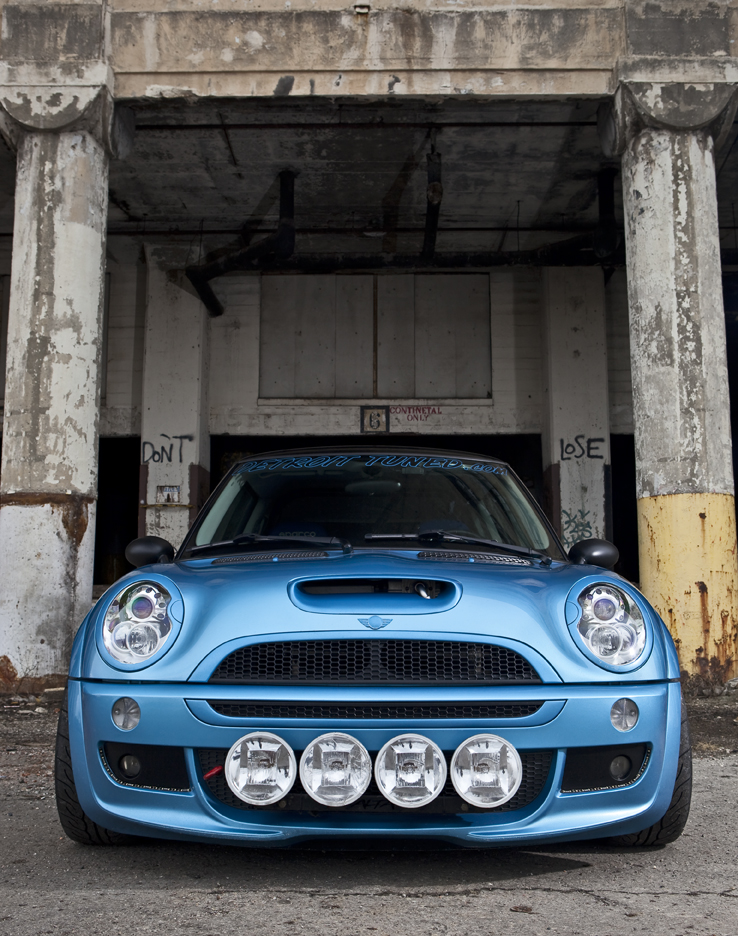 If you call DT.... more than likely you will talk to TJ first. Here is his car that he let us have some fun with! He calls her Bonnie.

Nick wrenchs on the MINI's at DT. He has a VW TDI that run on black smoke and magic!...or is it black magic and smoke?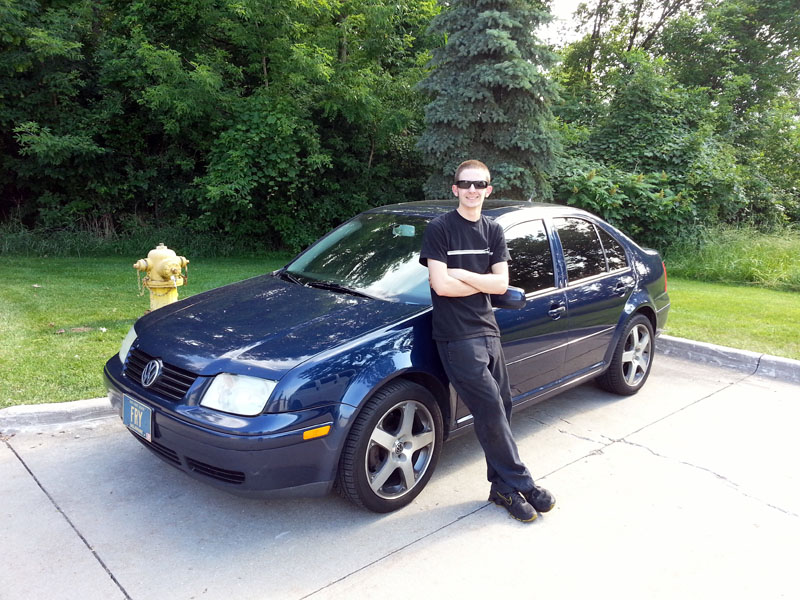 We also go out and do photo shoots with several of our local car! We had some fun in a parking garage.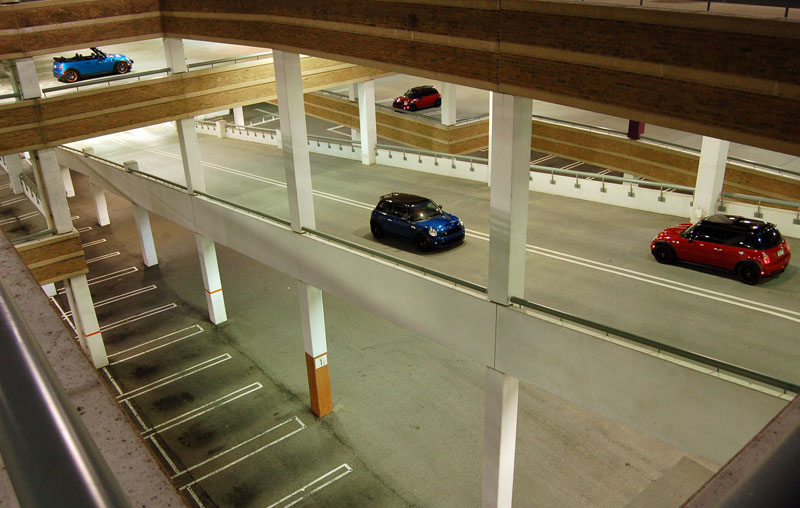 Josh's R52 in Matte Blue is so very custom!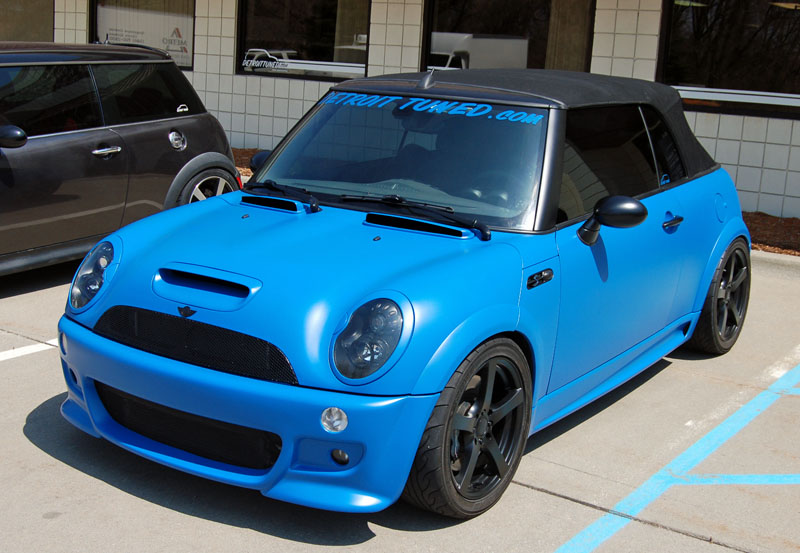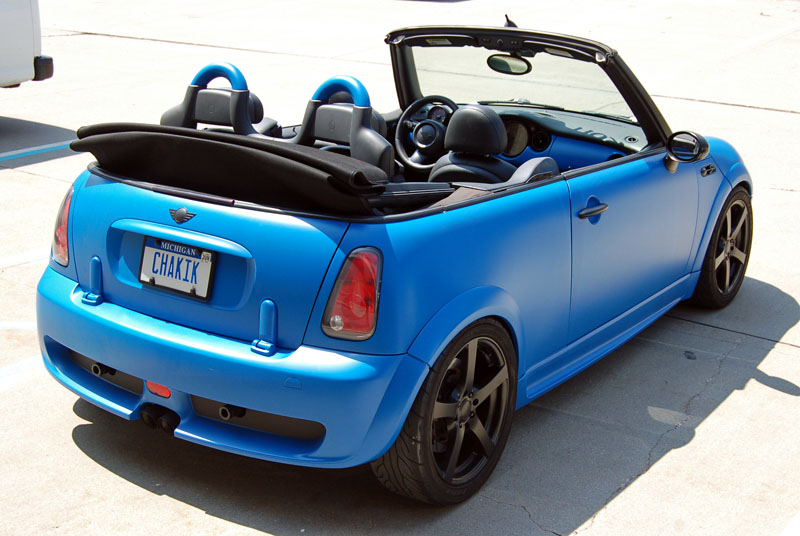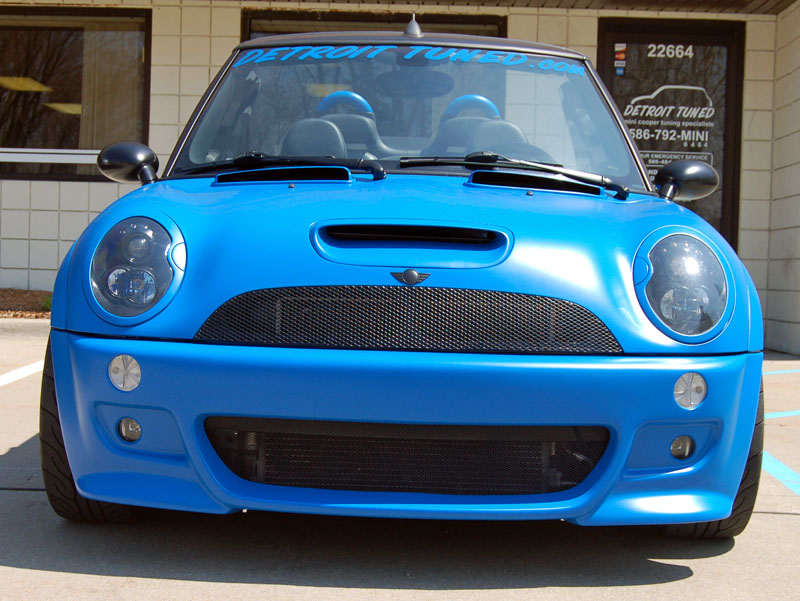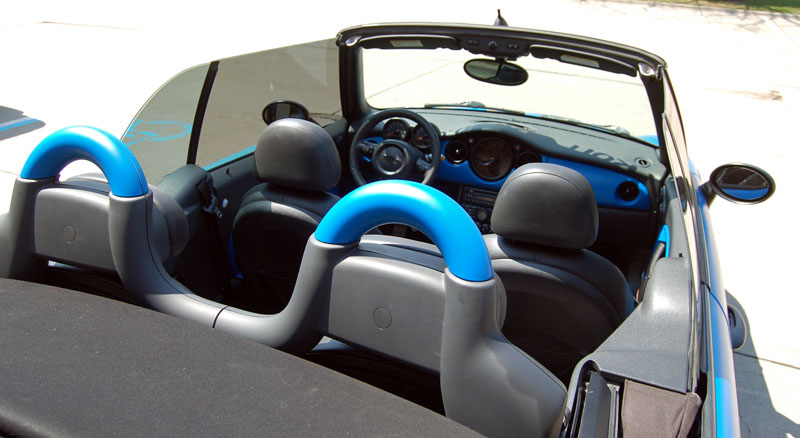 Jill's MINI Cooper S Countryman ALL4: Custom Detroit Tuned Light Bar with driving lights and fog lights, black powder coated roof rack, 2" lift kit, larger wheels and tires, painted brake calipers, custom red strips, red accents, black interior accents, trailer hitch with 7 pin plug and trailer brake controller, oil pressure and water temperature gauge, and a Detroit Tuned short antenna..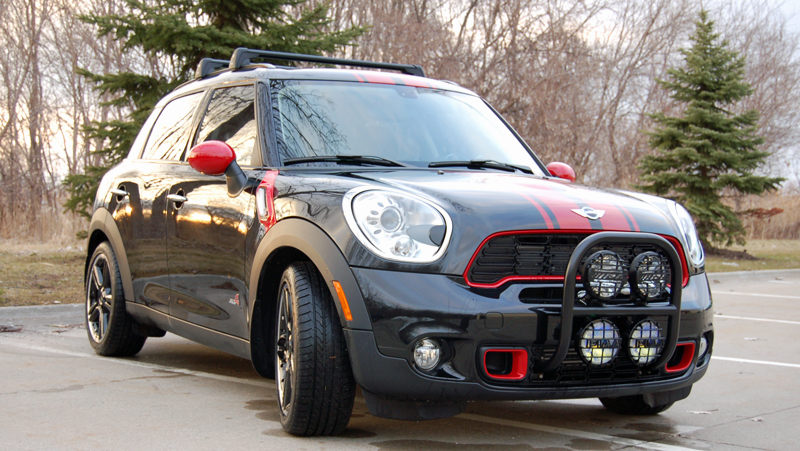 Rob's MINI Cooper S: Swaybar, wheels and tires, with custom carbon fiber vinyl wraps, and a Detroit Tuned short antenna.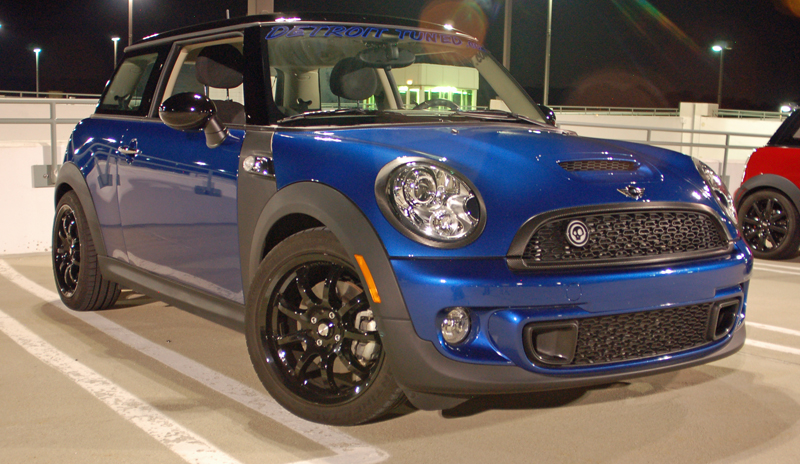 My Mom's MINI Cooper S Clubman: Custom carbon fiber wrapped parts with orange accent stripes,Helix Short Shifter, and a Detroit Tuned short antenna.. More to come!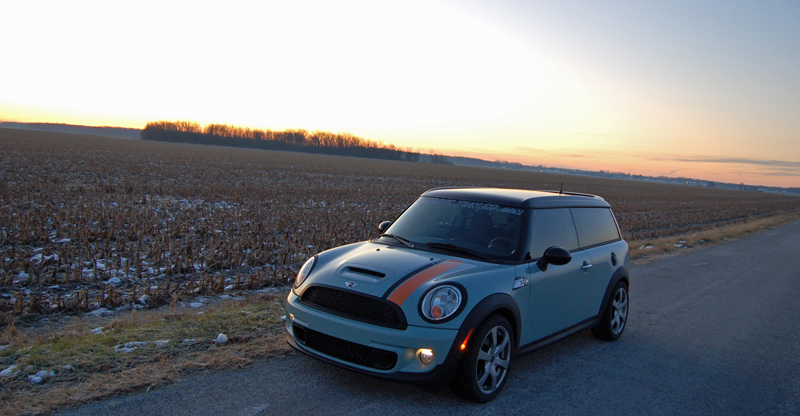 Laura's MINI Cooper S Clubman: Cooper side markers, 19mm rear swaybar painted orange, black caliper paint, DDM Race intake system painted orange, black powder coated roof rack, and Detroit Tuned short antenna..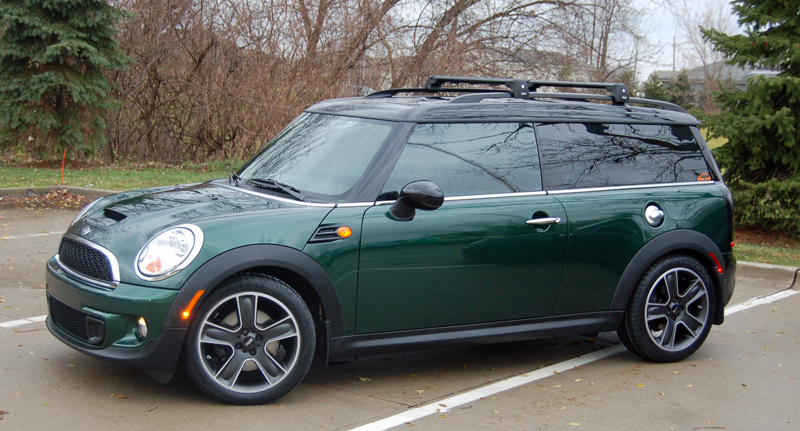 David's MINI Cooper S JCW Clubman: Dropped at least 2"'s on coil overs, 18' wheels custom painted, H-Sport rear swaybar powder coated silver, DDM Race intake system powder coated silver, carbon fiber wrapped trim and steering wheel inserts, and Detroit Tuned short antenna.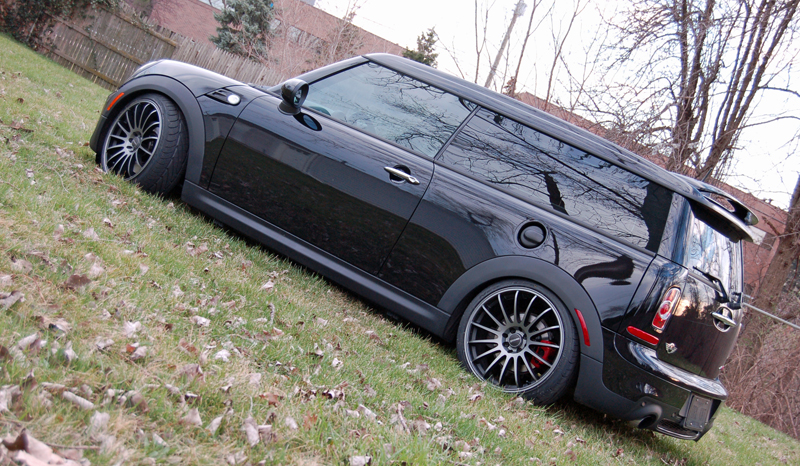 Valerie's MINI Cooper S: NM Drop Springs, H-Sport rear sway bar, H-Sport rear control arms, tint, all trim painted red or black to de-chrome the car, de-badged, Schroth harness, DDM Race intake painted chili red, DDM exhaust system, Helix Short shifter,Whalen Shift Knob, hard wired V1 radar detector, AUTO sport button, JCW Grills, rear seat delete, and a Detroit Tuned short antenna.
Not all of our "special" built cars are local. We have many out of town cars drive in from a great distance for the work we do. Here is just a few!
Melissa hails from the Pittsburgh PA, area and is a very active member in the PittStop MINI's. She has lots of Detroit Tuned Mods like our 16" Big Brake Kit, Stratmosphere Exhaust, Powerflex Bushings all around, Koni Yellows w/H-Sport Springs and Control arms, 15% Pulley Kit, DDM Intake, took out lots or weight as well as a rear seat delete, GP Inter cooler w/DDM diverter, Quaife LSD and OS Giken Stage 2 clutch, Sparco seats with 4 point harnesses,....and she uses them to the max on many track days a year. So don't underestimate this car or the drivers skills!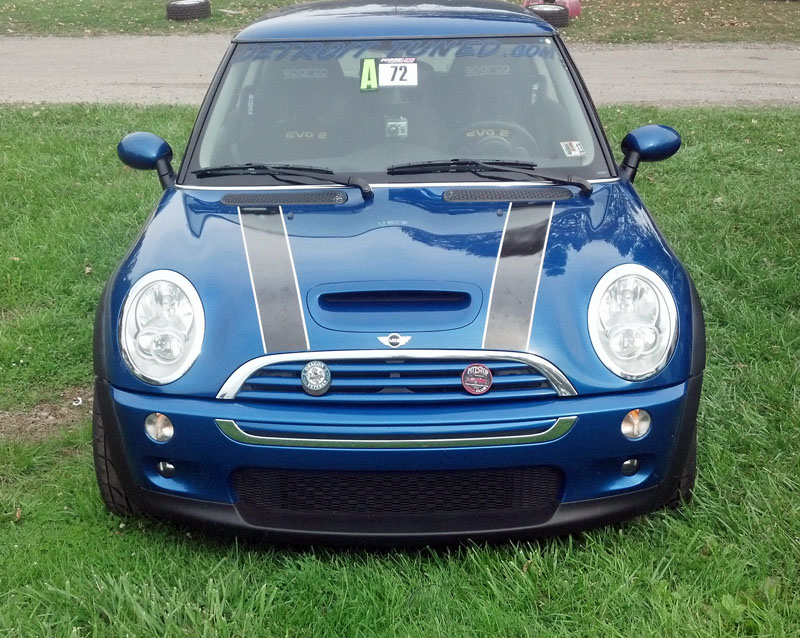 Here's Melissa At Laguna Seca in the cork screw! Photo was taken by www.gotbluemilk.com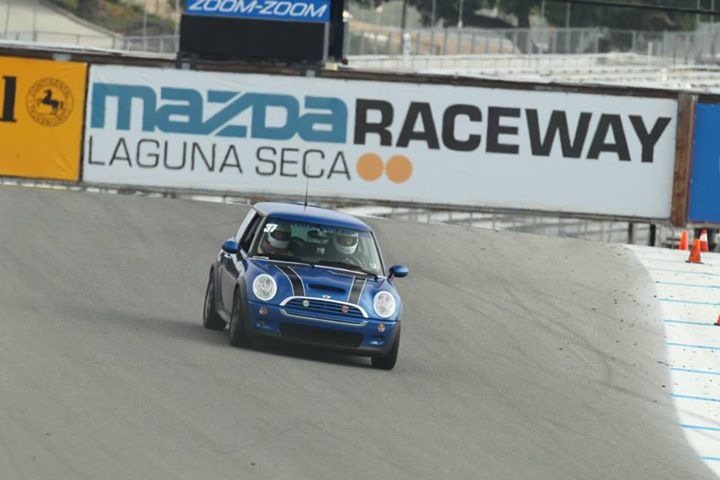 John Browns car from FL...can you say 275WHP! We also did a full suppesion kit make over as well as a custom paint job....that is not a MINI Gray!